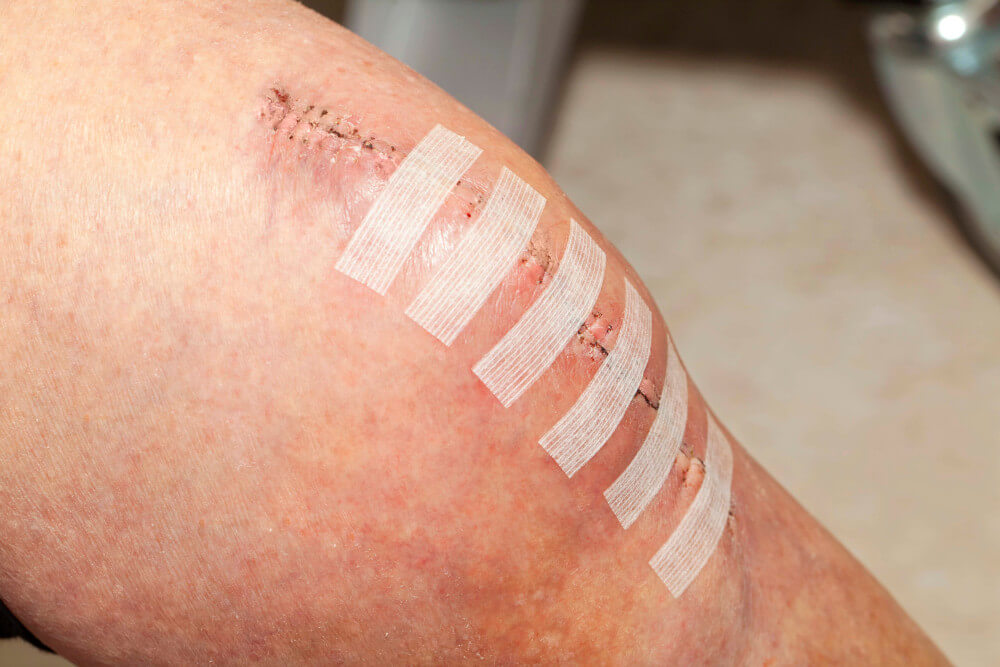 Well prepared for your surgery!
The nutritional supplement suppliDerm PREP optimally prepares the body before a surgical procedure for what lies ahead after the operation: regeneration and wound healing. suppliDerm PREP contains the patent-pending suppliDerm complex of vitamins and minerals, which has been specially developed for this application by a team of biochemists, pharmacists and food chemists. The aim was to support positive effects on the body's own regeneration and protection processes. The focus was on five nutrients that play a central role in these processes and can support each other through their diverse effects in the complex system of metabolic processes. The composition was supplemented with other selected and important nutrients. suppliDerm PREP replenishes the most important nutrient stores before the surgical procedure so that you are well prepared for the surgery and your body has sufficient access to the vitamins and minerals it needs immediately after the procedure.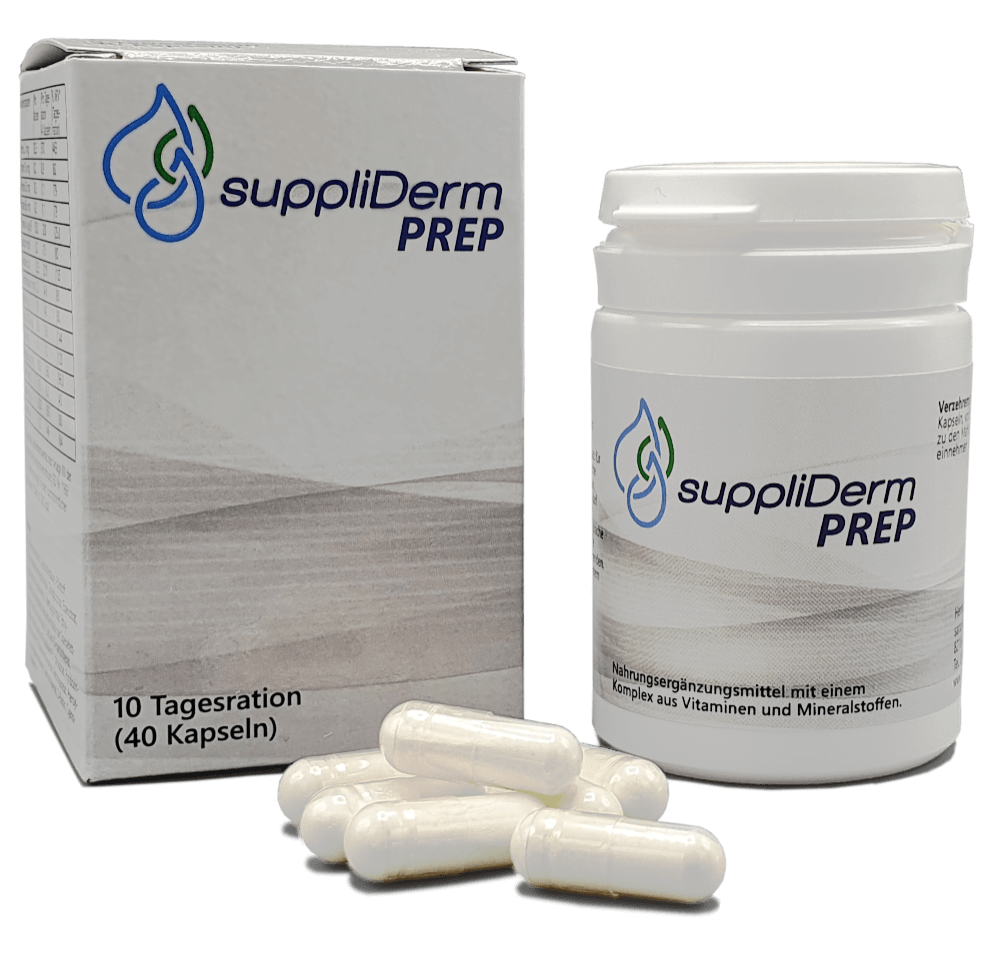 All our food supplements are mixed and packaged in Germany in accordance with the highest food law standards.
In addition to the basic suppliDerm PREP complex, the suppliDerm PREP+ product variant contains vitamins D and K as well as the mineral calcium as nutrients for healthy bones and teeth. It is therefore perfect for replenishing these nutrient stores before a surgery involving teeth or bones.
After the surgery, the body's energy and nutrient requirements increase significantly. We therefore recommend our classic suppliDerm or suppliDerm PLUS as a protein-rich food supplement. As a supplement to suppliDerm PREP, it continues to support regeneration after the operation and provides important nutrients, including our special protein blend.