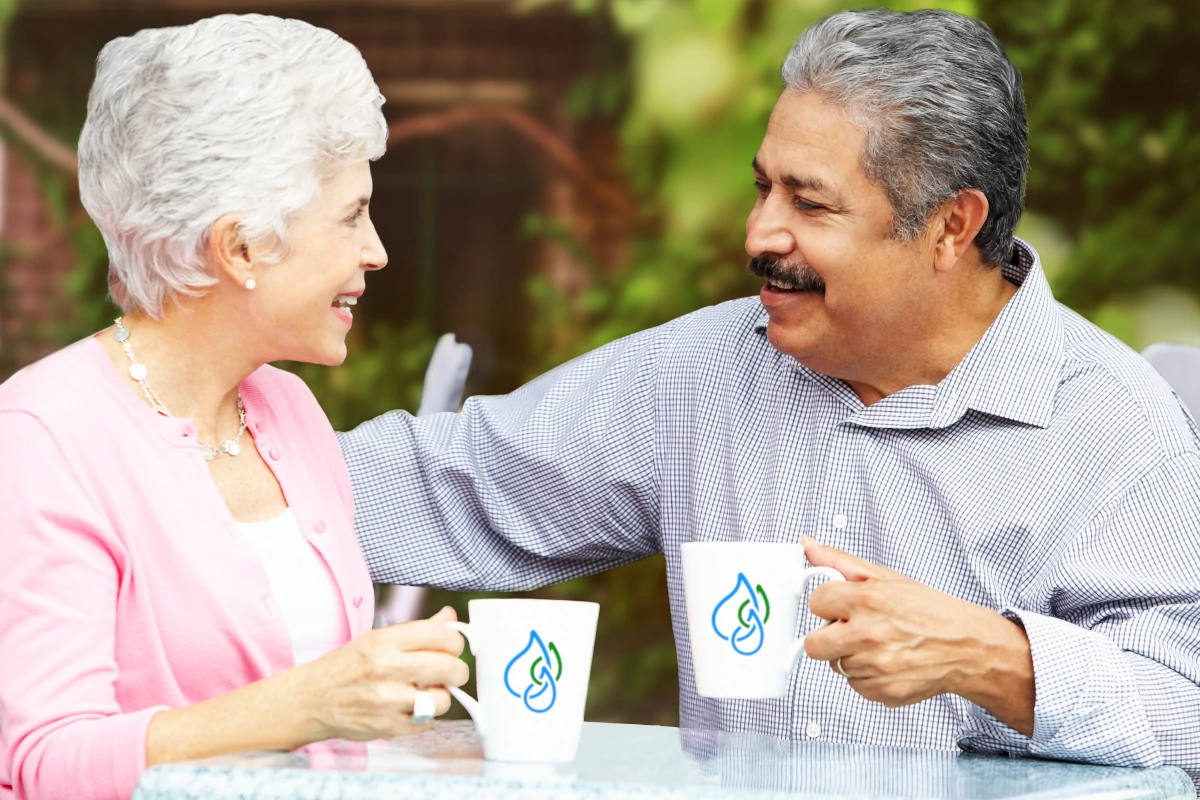 suppliDerm is a protein-rich dietary supplement with a special complex, developed by sanaFactur (patent pending), consisting of the vitamins and minerals vitamin C, vitamin B12, folic acid, magnesium and zinc. Mixing and filling takes place under the highest food law standards in Germany.
The scientifically based composition was developed over several years by a team of pharmacists, biochemists and nutritionists. The aim was to support positive effects on the body's own regeneration and protection processes. The focus is on five nutrients that play a central role in the processes mentioned and, due to their diverse effects in the complex network of metabolic processes, can mutually support each other. The composition is supplemented by other selected and important nutrients.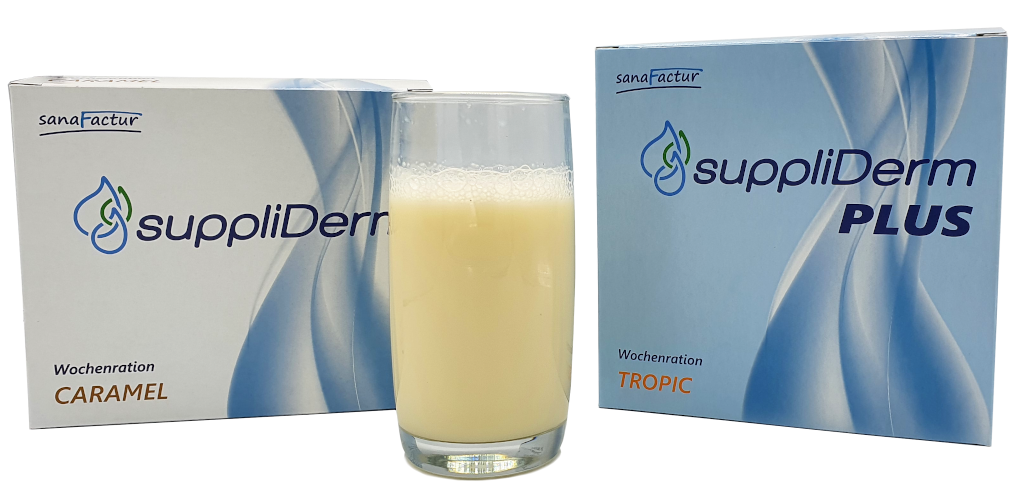 The nutrients contained in suppliDerm support processes such as the immune system, energy supply and tissue regeneration.
All of these processes and functions are e.g. also required for successful wound healing. Therefore, especially in such a situation, the body has an increased need for the above-mentioned micronutrients. In addition to the nutrient complex described above, suppliDerm contains a special amino acid and protein mixture. suppliDerm products are to be taken in addition to a healthy diet and should complement, not replace, the healthy diet.
suppliDerm is available in two different variants, which differ in the content of protein mixture. This allows to better adapt the nutritional supplement to the personal requirements. suppliDerm PLUS contains a significantly higher amount of protein. Both suppliDerm and suppliDerm PLUS are available in two flavors.