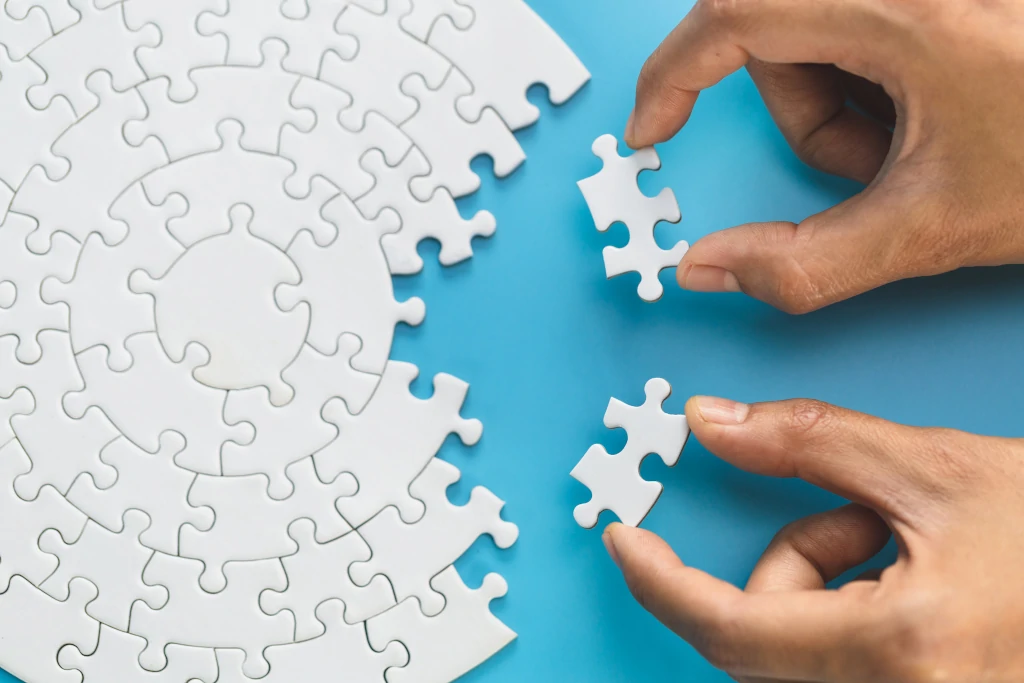 The scientifically based composition of selected macro- and micronutrients was developed by a team of biochemists, pharmacists and nutritionists in order to support the natural regeneration processes of the body.
The complex of the minerals zinc, magnesium as well as the vitamins C, B12 and folic acid fulfills central functions in the body. These substances are involved in processes such as tissue regeneration, immune defense and energy metabolism. Carefully supplemented by other ingredients that are coordinated in terms of function and quantity, this results in the special advantages of suppliDerm products:
Selected macro and micronutrients
Special mixture of slowly and quickly digestible protein sources supports a more even protein availability
Adjusted to the human amino acid requirement through the addition of amino acids
Protein-focused and low in carbohydrates - avoids spikes in blood sugar if necessary
Two protein concentrations available to match your needs
(suppliDerm 28 g protein, suppliDerm PLUS 78 g protein per day)
Two flavors - Tropic and Caramel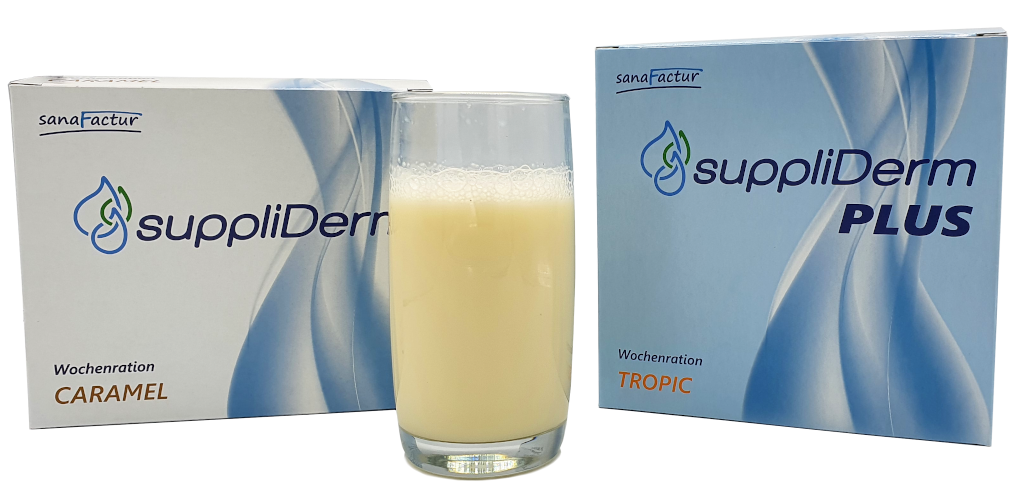 The daily ration consists of two servings, which should be taken in the morning and in the evening with meals or, even better, between meals with water or milk in order to support a more even availability of the nutrients throughout the day.
Mixing and filling takes place under the highest food safety standards in Germany.